Make dVPedia your daily cyber bulletin
Welcome to dVPedia
Global, easily and quickly informed
To meet the challenges of digital mutation, particularly in terms of cybersecurity, each entity needs to be informed simply, on time and in all relevant areas, so that it can safeguard its interests and seize opportunities. The Confederation, large cantons and major companies generally have the necessary resources at their disposal. By contrast, local authorities, SMEs and private individuals are helplessly when it comes to the four Vs: Volume, Variety, Velocity, and Veracity.
Even small organizations need high-quality, strategic information, which is why we developed dVPedia. The platform is aimed primarily at SMEs, cantons and municipalities, offering them a range of services tailored to their needs.
dVPedia Basics
With dVPedia Basics, users already have a unique, dynamic and constantly improving free offering focused on awareness and anticipation.
For a modest subscription fee, dVPedia Pro offers unprecedented advanced search capabilities, a support service and an exchange area. And 5 new tools are already planned to gradually expand this offering, without any change to the subscription.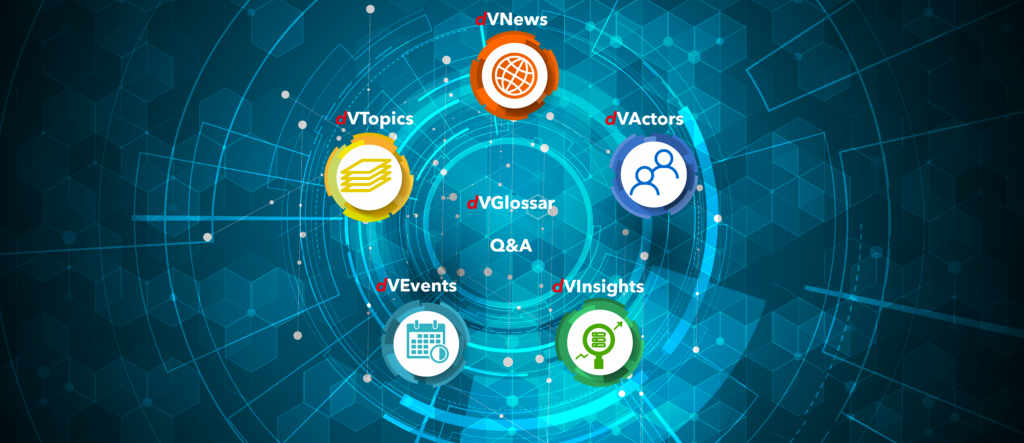 Bi-weekly insights to trigger reflection and action
Your email address will only be used to send you our newsletter and information about our activities. You can always use the unsubscribe link in any of our emails.