dVPedia Basics is accessible free of charge after registration. The functions of the research tool dVTopics are limited. On October 2nd, dVPedia Pro will also be available by subscription with extensive research options and additional services. Then, at no extra cost, the offer will be continually extended and enriched. Who can beat that? Why not check the "cyberweather" with dVPedia before you start your day?.
Welcome to dVPedia
Free global, easily and quickly informed
To meet the challenges of digital mutation, especially in cybersecurity, each entity must be informed simply, on time and in all relevant areas in order to defend its interests and seize opportunities. The federal government, large cantons, and major companies often have the resources to do so. A municipality, an SME or a private individual on the other hand, are helplessly at the mercy of the four Vs Volume, Variety, Velocity, and Veracity.
Data volume, data variety, real-time data processing and data quality requirements overwhelm most of them. They lack time, resources and substantial competencies. As for commercial products , they are often not adapted to the means and needs of these actors.
Even small organizations need to have access to high quality strategic information.  This is why we have developed dVPedia, aimed primarily at individuals, SMEs, cantons and municipalities, to offer them a range of services that meet their needs, in the basic version, in a freely accessible form and quality.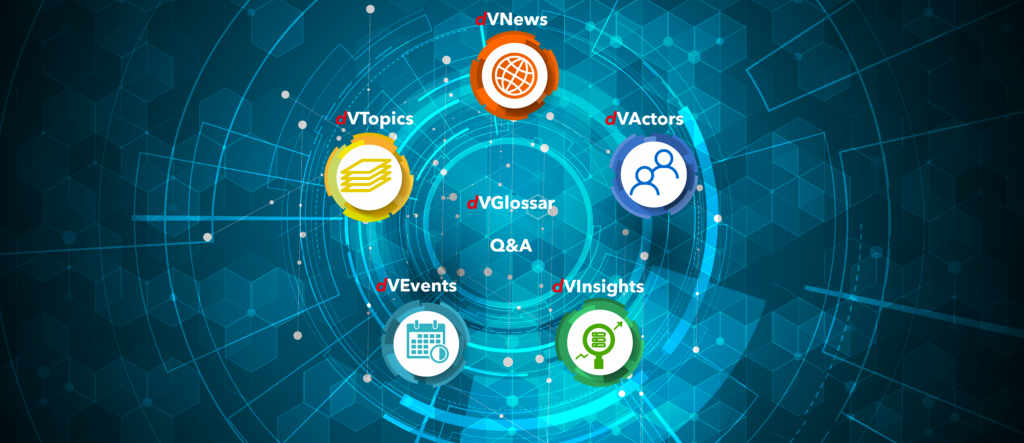 dVPedia Basics
With dVPedia users already have a unique dynamic offering that is constantly being improved. Thus, dVPedia is focused on awareness and anticipation, so that in the long run the challenges and dangers of digital mutation are mastered.
dVPedia Pro
dVPedia Pro offers (as a subscription) advanced research capabilities on cyberrisks at an affordable price. For this purpose, text-generated summaries of the searched elements can be created. Furthermore, in addition to the basic version, dVPedia Pro provides legal and practical information (including helpdesk) that enables decision makers to strategically prepare for the challenges of digital mutation and data protection.